It's ExhibitorLIVE time again and we couldn't be more excited!

This year, the event is taking place April 24-26 at the Kentucky International Convention Center in Louisville, and we want to see YOU at the Hamilton exhibit. We invite you to step off the show floor and GoBoldly into our classy attendee experience equipped with:
• Live music to set the ambiance
• A free drink ticket so you can enjoy a mocktail with us
• An opportunity to create customized swag
Schedule a Meeting with Hamilton

Excited to see us at the show? Schedule your consultation meeting with us today! You can click the button below or use our scheduling tool here.

Put time on our calendar so we can focus on your brand's specific event marketing needs. During this meeting we will:
• Review your assets and strategic goals
• Offer key recommendations to help enhance your program
• Share our free event marketing guide
Can't join us at the show? Contact Us »
Get Your Free Show Pass

Don't miss your chance to enjoy the most sophisticated exhibit in the show hall. Claim your FREE hall pass by visiting exhibitoronline.com and using the promo code 4834.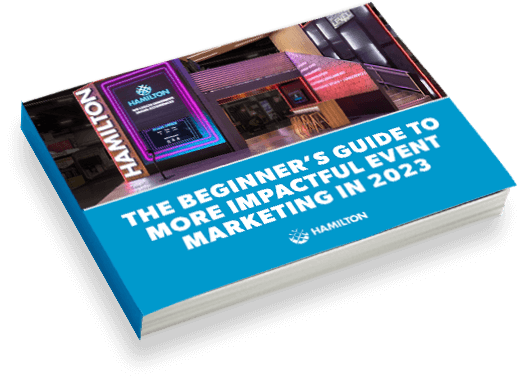 Beginner's Guide to Impactful Event Marketing
If you're taking the time to attend an event and create an event marketing strategy, make sure it's impactful.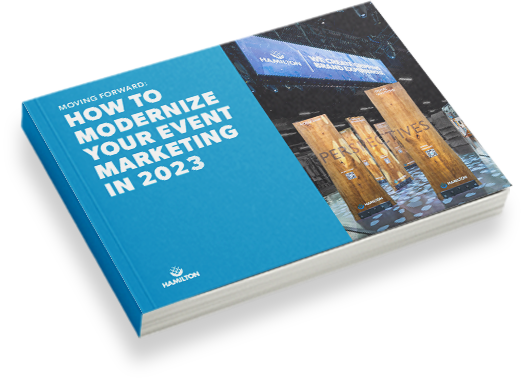 How to Modernize Your Event Marketing in 2023
Modernize your event marketing in order to keep attendees interested, expand brand presence, and gain valuable leads.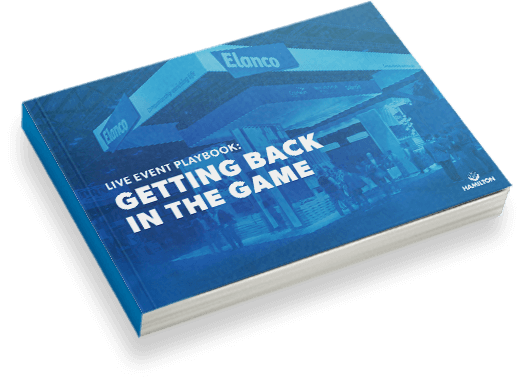 Getting Back in the Game: Live Event Playbook
Struggling to get your live events back off the ground? Download our guide filled with helpful tips and tricks.