Go Beyond a Standalone Event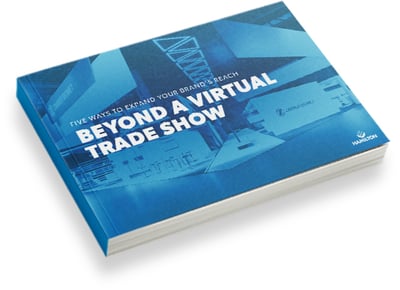 Live events are adapting to the digital evolution of consumer interaction, introducing new ways to engage attendees with hybrid and virtual events.
But the new virtual environment means new, complex challenges, and your traditional face-to-face event marketing isn't going to have the same impact in a digital landscape.

With our new guide to extending experiences beyond the show floor, you'll uncover insights to expand your brand's reach.
WHAT YOU'LL LEARN:
Make your content evergreen
Use face-to-face marketing tactics online
Provide a cohesive brand experience
Learn new strategies to make the most of each interaction
Download Your Free eBook
Fill out the form below to receive your copy of "Five Ways to Expand Your Brand's Reach Beyond a Virtual Trade Show."